Genre Nonfiction, Fiction and Poetry.
Blurb "A multi author anthology of essays, poetry, photo essays and short stories on migration and pandemics."
Dialogue The dialogue in the fiction wasn't well developed.
Themes Pandemics, Migration, Family and Hope.
Editing Lacks structural editing and needs a proper re-editing, there were lots of grammatical errors and misspellings that could have been avoided or picked out by auto correct.
Plot Written by 22 different authors, this anthology is divided into four parts: essays, poetry, photo essays and fictional short stories.
Lengthy review alert!
Our Thoughts
Mo It took me over 10 hours to get the zeal to write this review. I stared at my blank word document for a long time while distracting myself from writing this review. I don't think we should name this what worked, we'll have to rename it as what we think about this book. The last anthology we read Kasali's Africa, the main problem we raised then was the lack of a consistent theme. Here, we have an anthology with a theme and a host of clearly talented authors but it lacks a sense of cohesive excellence. It's long and not enjoyable.
Let me start by talking about my favourite poem and my least favourite poem.
'The Island Girl' by Bel Writer; this poem is short and concise. The first stanza describes our Island girl and her turmoil. By the second stanza, she had to leave the island, the third sees her adjusting to her new reality. The poet describes emigration deftly while also rhyming.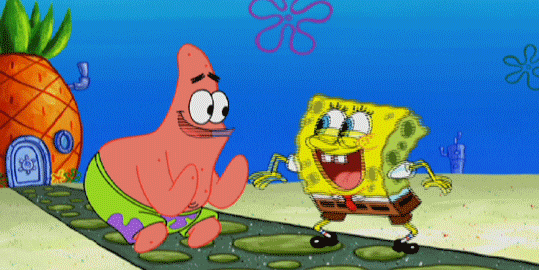 My least favourite is between 'Our Homestead' and 'An Enemy Lives Among Us' but I'll settle for the latter by Obinna Lawrence Ozeh. This poem… sigh… who is the narrator for this poem? Is it Obinna, an evil lab scientist or another virus? I wondered about this while reading the lines. Why is mother earth reforming coronavirus with 6 words and renaming the virus even though one is the pathogen and the other the virus? Let's ignore the casual slotting in of the conspiracy theory of COVID-19 being formed in a lab in Asia for a second, and focus on why Obinna's friends are in Asia, his brothers are in Europe but his 'Negros friends' are in Africa. Then, the poem ends with a prophecy that the pandemic would end this year. Okay…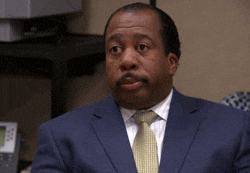 The essays were the intro but it read like a collection of essays written by High Schoolers with the aim to impress and talk about a set topic which would be graded. Unfortunately, it lacks the finesse of well-thought-out essays. The essays were difficult to read but wait till you read the poetry section. It was a wild experience reading it, I didn't know if I should laugh, cry or put it down.
I've never seen an anthology that is so chaotic. The redeeming part is the picture essay section and this is because amid this chaos the pictures provided serenity. I could just stare at them knowing they won't be misinterpreted or cause me to reread a poem because I didn't understand the aim the first time. This book could have been a coffee table picture essay book and it would have been perfect.
What could be worse than poetry section, ah, yes, the fiction part. The editing was off, plot wobbly and the dialogues were painful. The lack of proper editing for the dialogue in 'Lockdown Call' almost turned me off reading the rest of the book.
This book is an ambitious project that fell flat because of the lack of direction. I wish I have enough time, energy and mental space to write a comprehensive review of each feature. But I'll spend the rest of my time trying to reclaim my time.
Lady B The essays in part one, are about the experiences of the writers during the ongoing coronavirus pandemic. One of the essays is about migration but also touches on pandemics being a reason for migration. I found the essays a bit dry though they all had a motivational feel. Having said that, it did feel a bit surreal reading about experiences during a pandemic which is still unfolding. Usually, one tends to read these sorts of essays as a part of history that occurred years ago.
The poems in part two are divided into four parts: Pandemics, Migrations, Freestyle and Hope.
Pandemics – In this section, the only poem which I liked from start to finish was 'Viral Warp and Weft' by HULLABALOO22. Like most of the other poems, it was about COVID-19 (there was one poem about Lassa Fever in this section which was out of place under a heading of pandemics. Lassa Fever is endemic in parts of West Africa).
Migration – 'Mitigating Circumstances' by HULLABALOO22. Which was about not migrating because of COVID-19. I enjoyed the poem but I thought it would have fit better in the first section.
Freestyle – I liked the poem, 'Dockay Still Like Money' in this section. It dwells on a topical issue in Nigeria; the criticism of doctors who are trained in Nigeria, relocating abroad for better working conditions and pay. Education in state-owned tertiary institutions is relatively cheap in Nigeria but for some unexplainable reason, doctors seem to be singled out for criticism when they decide to relocate for greener pastures.
Hope – I didn't really like the poems in this section as I didn't think they were intriguing.
Most of the poems were not well-written. Attempts to rhyme led to weird verses. For example, the poem 'COVID 19' had the following closing lines:
To heal is excruciating,

To stay alive is compelling,

As its symptoms are physical,

We shall forever remain fiscal.
Another example is in 'Home,' where the opening lines had a similar weird usage of words: 'Home, where is home? / They say home isn't a bunch of walls, / But people walking down their halls.' The choice of words – 'bunch' for halls and 'halls' for home didn't work for me. However, I liked the rest of the poem as it had a progression where the poet realised home was more than a physical structure or place.
Another common issue with the poems was the incorrect usage of words and confusion of homonyms. For example, in 'Our Homestead,' the word 'mare' was used in a context where the poet meant 'mere.' Similarly, 'tainted' was used when the poet meant 'tinted,' 'eye saw' when he meant 'eyesore,' and 'vain' when he meant 'vein' (which should have been veins). There were also other grammatical errors in the poem.
The poems, 'Long Walk to Freedom' and 'So Long A Letter' in the freestyle section where the poet attempts word play using book titles were poorly done.
I liked the photo essay on birds migrating the best. The pictures were nice. I think the description would have read better if it included a few facts about bird migration.
I also liked Migrant's Roadmap (an abstract painting) and Flush (an abstract painting depicting social anxiety). I'm not an art enthusiast but to my amateur/untrained eyes, these paintings conveyed the subject matters well.
I didn't like any of the stories in the fiction section. Even the first story which started out promising fell apart. It was disjointed and ended so abruptly, it seemed pointless.
Number of pages 151.
Publisher TalesFromTheOtherLand Group.
Damage Free on Smashwords.
Rating 4.5/10.
Coast to Coast is available on Smashwords.